OLS Sports and Arts Kids League

Mission Statement

Our Lady of Sorrows Sports and Arts Kids League (SPARKLE) is located in the culturally diverse and historical Lower East Side of Manhattan.  Since 1959 we have been dedicated to teaching our children responsibility, respect and teamwork.  Our program provides inner city youths with the chance to interact with each other, gain confidence, self-respect and the opportunity to learn and grow within the friendly competition of sport.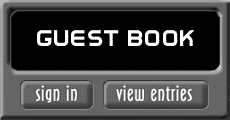 Competitive Teams, Local & Travel baseball, Tournaments

WE PARTICIPATE IN THE WILLIAMSPORT TOURNAMENT & OTHER TOURNAMENTS!!

History

The Our Lady of Sorrows Parish Little League was formed by Fr. Bruce Quinn following through on the suggestion of Fr. Anscar Sullivan from late 1958.  On April 4, 1959 the league played its first game.  The first pitch was thrown by then Guardian, Fr. Myles Parsons.  The league consisted of 8 teams of 15 boys each for a total of 120 boys.  The older and bigger boys were put into the 4 major league teams and the smaller boys and beginners were put into 4 minor league teams.  We had 3 major league umpires and 3 minor league umpires.  Also, we had a manager and a coach for each team.  The season almost always began with a blessing at the Church and a parade to the ball fields of the East River Park.  The moderator would give the blessing.  During the years, the games (exhibition, regular season, tournament, all-star) were generally organized among the parish teams themselves.